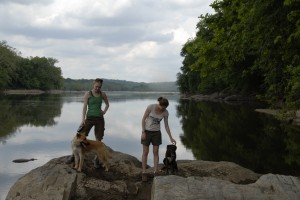 This long Memorial weekend was a reminder to me of a phrase I have let slip from my vocabulary–all in moderation. I went into the three day weekend with a long list of things that I wanted to do: garden, bike, go boating, hike, kayak, play beach volleyball, lay by the pool, cook-out, read, play with the dog, relax. Somehow I managed to get them all in, but only one of those activities is on my triathlon training schedule and hardly any of them involved healthful eating or drinking.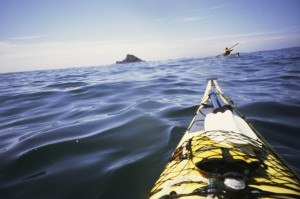 There is something about a long weekend, sunny, summery days, and an abundance  of social gatherings that toss all training discipline and focus out the window. It's so easy to enjoy snacking all day long when you're on a boat or a beach and when the sun is setting but everyone is still laughing and talking, having one more drink seems to be part of the fun. By the end of the long weekend, you end up consuming more than you would on any normal day and your body is sunburned and exhausted from playing non-stop. At least that's how I feel.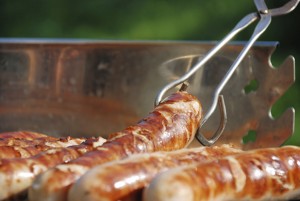 I let the weekend take over. I soaked up every last drop of sun I could and while I applied SPF 30, I missed a couple spots and am now nursing red feet. I enjoyed afternoon drinks with friends and dinnertime margaritas with my husband. I noshed on potato salad, apple pie, and endless cheese and crackers. Because I am active by nature my long weekend was hardly sedentary, but I definitely veered off my training course and did not get in the run and swim I should have. Instead, I indulged in time with my friends, my husband, and my dog.
And though I loved every minute of the weekend and wouldn't trade fitting in all my favorite things for the world, I wish I would have remembered four days ago the good mantra: "all in moderation." You can enjoy without overdoing. As soon as you overdo, you have to recover. I think this holds true for training, eating, working, playing, socializing, and probably all of life's temptations. When something is good, fun, or rewarding, it's tempting to max it out. I think though, that when something is good, it's good at any level and rather than max it out, I want to try to enjoy it in moderation, saving some for later.
As for the training days I missed over the long weekend, I can't feel guilty about that. I can't get those days back so I just have to re-focus, re-discipline, and pick up where I left off.