Earlier this year I had the opportunity to volunteer for the ZOOMA Annapolis Half Marathon and 10K because it was not a race that I was ready to run. This coming weekend is one of my favorite Annapolis races put on by the Annapolis Striders, the A10. Unfortunately I missed registration and learned too late about the option to do a "bib swap." Volunteering was definitely an option but then I was given yet another way to be involved with the event.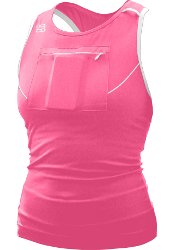 I have been a huge fan of Gracie's Gear ever since I met the company's president, Gracie Updyke, this spring at the ZOOMA kick-off event in Annapolis and after having had a chance to try out her tops, capris, and shorts. We've kept in touch and every so often I work with her on PR projects and she asked if I'd be interested in repping her gear at the A10 event in the Fleet Feet Annapolis booth. So there you go! I get to see yet another side of a run event by participating as an exhibitor in the Expo. What does this mean?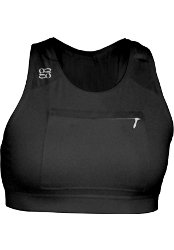 It means I get to talk to LOTS of runners! The A10 Expo is Saturday, August 29 from 10 a.m.-5 p.m. and Sunday, August 30 from race time (7:30 a.m.) until the Naval Academy Stadium kicks us out at noon. Since Fleet Feet is a dealer for Gracie's Gear I will have space in their booth to talk about the products, all of which will be on sale.  Gracie's Gear Power Pouch sports bra, long tank, and pullover, all with the special built-in pocket for carrying cell phones, gels, ipods, and anything you else you need to carry while running will all have special Expo prices.
If you're running the A10, come by the Fleet Feet booth when you come to pick up your packet. And if you're not running but you just need a great sports bra or running tank, make your way over to the Navy Stadium. It'd be fun to meet more Annapolis-area runners and I'd love to hear your stories!