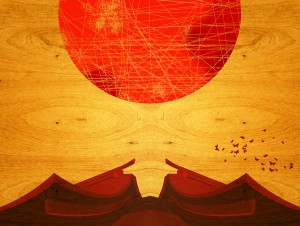 Until this past winter I'd never really run in what I consider to be extremely cold temperatures (teens and low 20s and 30s). Most of my running has been in the spring through fall seasons in warmer temperatures and when I was in college in Charleston, SC, I had plenty of runs in hot and humid temperatures. So while I always thought I was a warm weather runner, by the time winter changed into spring this year I had definitely gotten used to cooler weather running. I wondered if I would welcome warmer temperatures the way I used to.
For some reason, this summer in Annapolis has been a slow build to the hot, sticky, humid temperatures we usually experience in July and August. Up until a week ago we had almost no humidity and temps were lingering in the mid-70s, still ideal running weather. All of a sudden though, full summer hit Annapolis with temperatures rising to the high 80s, 90s, and sticky humidity too boot. It didn't take long for me to decide that I definitely prefer cooler weather running and there is no question that hot weather negatively affects my running performance. As much as I wish it weren't true that heat affects running, an article in the August 2009 issue of Runner's World details exactly why and how heat negatively affects running performance. Two weeks in a row I did a 1o-mile run early in the morning (both started before 8 a.m.). The first run I distinctly recall claiming to have been my best run ever when I finished. I had completed my 10 miles with an 8:45/mile pace and I was ecstatic. It had been 68° with no humidity and my average heart rate was around 152 with my max at 182. The next Saturday I left in the morning to run the exact same route. It was a steamy 78° and by the time I got to the last 1/2 mile in my neighborhood, which happens to include two killer hills, my legs were beyond heavy. My breathing was inconsistent, my form had crumbled, I felt tired, and after forging up the first hill I had to walk for a minute. I ran the second hill and had to walk. I finished the run at a horribly slow pace and saw that overall I averaged a 9:11/mile pace.  On that run my average heart rate was 155 and the max 185. Not a huge HR difference, but clearly higher.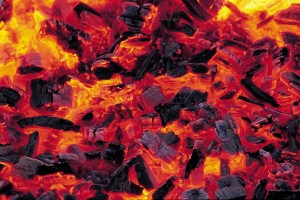 Comparing those two runs is an obvious indicator of the negative affects of heat on running performance. Though the RW article acknowledges that this will happen it doesn't negate the frustration I felt when I saw my two drastically different per mile paces for the exact same run. Advice for running in the heat focuses on staying out of the sun as much as possible and protecting yourself from the sun and heat while running. One tip is to cut mileage. Well, it's tough to cut mileage when you're supposed to be training and building mileage. Running earlier in the morning is great advice, if you can muster out of bed before the sun is up. I can do this, but not for multiple days in a row. Hydrating regularly is of course critical to running in higher temperatures, but overhydrating has its risks as well. I used to only use my fuel belt when I would run 13 or more miles and I think I've learned that when it's hot, it can't hurt to run with it no matter the distance.
While high temperatures aren't ideal, I personally find humidity to be the bigger challenge. I find that when it's super humid, my legs feel heavier than normal and breathing is harder. Taking a deep breath in humid air is nearly impossible. There is nothing to inhale that feels cleansing to my lungs and so I end up breathing quicker and more shallow. And when breathing becomes more work, my pace slows down. And the slower my pace, the heavier my legs feel. This was the point I reached on that hot 10-miler where the only thing I could do was stop and walk. As tempting as it was to try and power through I knew that I could only hurt myself if I didn't give my body a chance to better recover with that one-minute walk.
Running in the heat will take practice. I am marathon training now and have at least another month of heat and humidity in front of me before it cools off. Knowing that long runs in the heat are not only difficult but potentially unsafe, I may find myself splitting daily mileage in two and doing half in the early morning and half in the evening. And of course, any advice you have on how to manage long training runs with heat and humidity is more than welcome!
I love summer and I will always prefer to be hot rather than cold, but when it comes to running, I am looking forward to cooler weather for the first time ever.