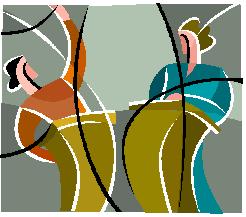 There is no question that individual runners  and athletes will find the diet, routine, and training that works best for their own goals, pace, and body type. An interesting debate on Complete Running leads me to believe that there are two ends to the "what to eat and how to fuel" spectrum and the rest of us fall somewhere in the middle. Seven-time marathoner, Mark Iocchelli, argues the less is more angle to fueling up for running and depends solely on his body's pre-stored glycogen and a few swigs of water to power through long runs and marathons.
Iocchelli's standpoint is strongly argued by Steve "Runner" Walker, a 19-time marathoner who treats each marathon as an "experiment of one," a mindset that I can relate to. Each race is slightly different and you learn from each one what works best for you from food to shoes to pace, etc. I found Steve's spaceship analogy a little over the top, but his basic argument is that less is not enough when it comes to fueling up for long runs. Since we do not normally go out and just run 26.2 miles our bodies are not prepared to fuel us accordingly on a whim. It takes training but also, according to Steve, replenishment of fuel stored to avoid hitting the wall during a long run.
Thomas Bubendorfer rounds out the debate with more of a nutritional focus and I think helps set the tone that defining your marathon, training, or overall healthy diet will depend on many of your own personal goals and preferences. What camp do you fall in: fuel-free or fill 'er up?
I look forward to learning from my own first marathon what routines work and don't work, but I can safely tell you this–I know I will be downing at least one pack of Gu and plenty of water along the way.