When it comes to following a training plan, regardless of distance, it is likely that you will want to tweak it to best fit your personal goals and life schedule. For any given training plan I've ever followed I almost always make a couple adjustments here or there to fit my schedule and comfort level. One area of a training plan I almost always 'make my own' is the day before the long run.
Resting the Day Before the Long Run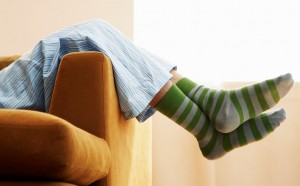 In every plan I've worked with, the day before the long run involves some level of activity. When I first started getting into distance running I was worried about the prospect of doing any sort of activity the day before a long run. So whether the plan said to run 3 miles or 8 miles I would switch the days around so my rest day was before my long run. For at least one solid training season I used the day before the long run, and usually the day after, as my rest days. I was convinced that this allowed my muscles to be fresh for the long run. And I may have been right.
Cross-Training the Day Before the Long Run
This season, however, I have been mixing and matching training plans to fit my marathon training into a slightly more condensed time frame with slightly faster time goals than any single plan could accommodate. Regardless of the plan I picked there were still runs on the schedule for the day before the long run. I happen to have a triathlon on the horizon and my bike is currently set-up on a trainer until spring decides to stick around and it's warm enough to ride outside, so one element of the marathon training I tweaked was to insert a day of riding on one of the easy run days. When it came time to start my long runs I decided to make my bike day the day before the long run. I will ride for 45-60 minutes, usually at various intervals and with increasing levels of resistance the morning before the long run. As often as possible I prefer to do the long run on Saturdays so the biking is Friday morning.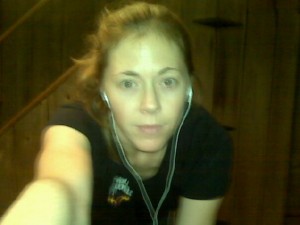 I am convinced that cross-training the day before the long run is a fantastic formula. Biking keeps my muscles stimulated but at the same time engages my glutes almost in preparation for some of the hills on my long run route. And on the bike, my muscles get a different sort of stretch and movement than what I get while running so I actually think it makes the running muscles more fresh on Saturday morning.
Eating & Drinking the Day Before the Long Run
While I think I have found my preferred training formula for what to do for activity the day before the long run there are other pieces of this puzzle that I am somehow still trying to fine tune. The 'fuel' category continues to be a bit of trial and error yet at the same time I think there is a very specific formula that I should follow…I just don't know what it is yet. I have tried going the very healthy route with cereal, salad, protein, lots of water. I have tried the 'just eat what you normally eat' plan. I have carbo-loaded. I have tested my tolerance for alcohol the night before (turns out one glass of wine or one beer early in the night–like happy hour early–is tolerable). I have tried including and excluding dessert. And I have ready every article Runner's World ever published on what one should do to properly fuel up the day and night before a long run. At the end of the day though, I think what you eat and drink before a long run is just like the type of training plan you follow–it has to be tweaked to fit your system.
One thing I do know is that sushi the night before a long run does not fit my system.
Before Your Long Run
What do you do? Run, rest, cross-train? Eat all day or stick to three square meals? If you have found a long run formula that works for you, please share!