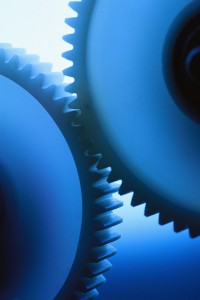 With all the snow on the ground and the need to log time on the bike, spin class is an ideal solution for getting in a good ride. In fact, I probably push harder in spin class than I do when I'm out riding on my own. There is a trained instructor who guides an intense work-out and the combination of hills, surges, speedwork, lifts, and steady climbs makes for an incredible 60 minutes on the stationary bike; plus there is the added bonus of what are usually great playlists made by the instructors!
Though I've been attending spin classes for a few years now, I do not consider myself an 'advanced level' spinner. I only go 1-2 times each week and I have very specific goals each time I go. 1.) Build better endurance to use the higher gears longer and 2.) Improve my form. I am sure there are plenty of articles and blogs out there with great advice on how to achieve these things and I will definitely be seeking them out. In the meantime, I thought I'd share the few things I've figured out that seem to be effective spin class tactics.
Position on the Bike
Finding a comfortable position on the bike is a bit of trial and error, but once you find the settings that work best for you it becomes easier to settle into the ride. My gym's spin room has a few different models of bikes and I try to get on one of the same 3 bikes each time as I've found for some reason those seats seem to be more comfortable than the others. Then I adjust the seat so that when I'm sitting and have one leg almost straight my other leg is at a 90 degree angle; on the bikes at my gym this means the seat post for me is on the letter 'J.' I slide the seat forward in between the 5 and 6 has marks so that when I put my hands on the bars there is just a little bend in my elbows and my shoulders aren't up in my ears. I put the handlebar height on 10 though I'm still trying to decide if I might want them a notch lower or higher. I don't feel as though my form on the bike looks as natural as the instructor but then again, everyone's body is different.
Pushing and Pulling
I wear my old running shoes to spin class which means I have to tuck them into the "mousetraps" and tighten the straps. Almost every time I go to spin class I consider buying a pair of spin shoes but then I change my mind when I think about all I've already invested in triathlon and bike gear (including clip in pedals for my Cannondale which are not compatible with the spin bike). However, I know for a fact that my pedaling techniques and subsequent work-out would be much improved if I just bought a pair of spin shoes…maybe I will.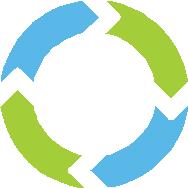 Spin instructors put a lot of emphasis on making a full, smooth circle when spinning which means the legs are actively both pushing and pulling on the pedals. It took me a long time to start to feel this movement to know I was doing it correctly and it's easy to lose pedaling form when the class intensifies. In order for me to pedal efficiently and correctly I have to really concentrate on my pedaling form.
My goal is to keep my feet flat in the pedals and not let my heel ride up driving my toes down. With a flatter foot it is easier to get through the push and pull motion. Pushing the pedal down seems like it should be easy but in fact I've found that to push correctly and keep the circular motion I have to really drive my foot forward in the pedal while keeping it flat and simultaneously use my quads to drive my legs forward and down. As soon as one leg is down it begins the pulling motion.
If I really concentrate, I first engage the hamstrings to help get my leg around the back side of the circle and then it's all hams and glutes to pull the leg up, again keeping the foot in a flat position. The light bulb on pulling went off for me only recently. I believe it was during a surge drill in spin class and I was leaning forward, trying to keep my abs engaged and my back flat and I realized that I had to actively pull my leg as close to my chest as possible to really pull the pedal up. For me, focusing on pushing and pulling and the full circular motion with the pedals is easier to do when we are surging or doing seated climbs. The pace is one that I can control and those drills are more effective (and harder) when pedaling is done correctly.
Speedwork is great from an intensity standpoint but I'm not skilled enough yet to be able to get through speed while maintaining my pedal form. I tend to lose the pull during speedwork. And on standing drills or lifts almost all form goes down the drain. I usually focus more on my core and glutes when we're standing and lifting though now that I feel like I better understand the pushing and pulling, I hope to improve my pedaling form during these drills and then will build my threshold for higher gears on the bike.
Spin Class Tactics
I really do enjoy spin class. I think it's a phenomenal work-out and as I mentioned, potentially more challenging than what I would push myself to do on the road. The few other tactics for spin class that I think are important include:
Always bring water.
Allow for 3-5 minutes of 'flat road' spinning before the class begins; the instructors are almost always rushing to fit everything into 60 minutes which means there isn't always ample time for warming up and cooling down both of which the body requires.
Don't depend on your upper body to support you; I only recently started to understand how to engage my core to support me during standing and lift drills as well as when leaning forward during a surge. Good form is all in the core and it takes time to build that strength.
Be sure to properly stretch after; this is again something I find gets rushed in class and it's worth to take another 5 minutes to stretch your glutes, quads, hamstrings, shoulders, and back.
What am I missing? What are your spin tactics? If you know of resources for form and technique for spin class, please feel free to share them in the comments.