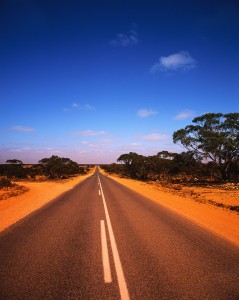 At the Annapolis 10-Miler this year I was behind a couple girls with t-shirts that read on the back "Trained on LSD and Speed" and as a runner I thought that was cute and a clever play on those two words. It wasn't until days after the race that I started to really consider how the blend of long slow runs and speedwork really are the core tenants of training. And then I realized it was time for me to evaluate if I had been training on LSD and speed.
I'm on week eight of Bart Yasso's Runner's World marathon training program as I train for the Richmond Marathon. His plan very clearly spells out Easy runs, Hills and Hill Repeats, Speedwork, LSD runs, and rest days. This is the last week of the hill work-outs and then we move on to mile repeats and a variety of other track work like the famous Yasso 800s. Up until this last week the LSD runs have been between 7 and 13 miles and I have to admit I was only doing LDs. In each of the long runs, I went out with the goal of maintaining my 9-minute, or faster, pace. Over the weekend I was working the gracie's gear booth at the Nation's Tri with Coach Gracie Updyke and we each had a 16-mile long run planned for Sunday, so we got to talking about long runs.
Lessons in LSD
I explained to Gracie that I run with my Polar heart rate watch and try to use that to gauge my pace. When she asked at what heart rate do I train all I could really say was that I try to stay below 90% of my max HR most of the time and definitely on long runs. Gracie confirmed that this is definitely important for long runs, but that it's even more important to stay within moderate heart rate zones on long runs so that the body is not trying to burn sugars that aren't there. I asked how one can achieve a faster pace without running faster. She reiterated the exact blend of runs that are on Yasso's training plan, speedwork and intervals mixed with long slow runs is the best, and safest, way to build speed.
My marathon goal pace is 9-minute miles. I desperately want to finish Richmond in four hours. According to Gracie this is entirely doable (which was encouraging to hear) if, and only if, I can learn to slow down on my long runs. She made it very clear that if I want to have a race pace of 9-minute miles I need to be training at 9:30 or slower on the long runs. In essence, I needed to work the "S" into my "LSD" runs. So when Sunday morning came and I was set to run, my mission was to go slow.
Because my Polar watch does not tell me pace it was important to determine what percent of my max HR was going to correlate with a slower pace. I determined that this was between 77 and 82 percent of my max HR–mind you, I determined this simply by how I felt running at those rates rather than any mathematical formula, though I'm sure there's one that would tell me the exact percent I should be monitoring. I looked at my watch  more than I've ever looked at it during that run and if I saw the number creeping up to 82 I had to really say out loud, "slow it down, slow it down." Gracie told me the slow pace should be one in which I could carry on a conversation while running so it helped to see how I sounded when I told myself to slow down.
I really did find it challenging to go slower. My normal 9-minute pace keeps my heart rate, I believe, around 85% so I think I picked the correct heart rate to monitor. It took the first 5-6 miles to really get a feel for the slower pace that I was supposed to maintain and once I felt that it was much easier to relax and shuffle along. The challenging part of keeping the slower pace was on the hills in my route. I tend to be a hill charger. I love to just surge up a hill and really push hard to get to the top, but assuming there are are no exceptions on an LSD run, I decided I had to really try and take it slower going up the hills.
Throughout the run I took in about 20 ounces of water and I took one Gu (strawberry banana flavor, yuck) around mile 11. The last half mile of my run is uphill to finish at my house. I have had any number of long runs where those final two hills just kill me and I huff and puff to get up them. I knew that my slower pace paid off on that long run when I still had the energy to push up those final hills without over-exerting myself. I got to the top and simply just kept running at pace to my doorstep. And I could've kept going! It was awesome.
After my heart rate came back down I did some stretching, some ab work, and foam rolling on both legs. I logged my run and found I'd had a 9:40 pace. On any other day I would've been severely disappointed with that, but yesterday I was thrilled. I had achieved the "S" in my LSD. I finally understood what it felt like to not burn out at the end of a long run. Better yet, I now know how to tackle the remaining nine weeks until Richmond and I am excited to be properly preparing for my 9-minute goal pace.
Usually after a long run I am ready for a nap. Yesterday I went for a swim.