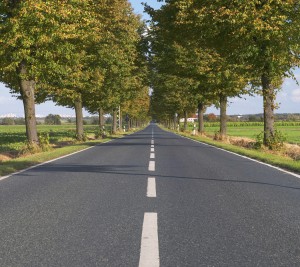 My sister-in-law's wedding was at a beautiful farm in southern Maryland along the Patuxent River and as I do before I go anywhere new, I mapped a run that I could squeeze in between the festivities. I was pleasantly shocked to find out that the driveway alone was nearly a full mile guaranteeing that I'd get in a decent warm-up and cool down. The farm is located near the end of one of the many peninsulas in southern Maryland and is surrounded by several other farms and a few other homes, but no area that would count as a neighborhood. This meant that no matter which direction I would turn at the end of the driveway I would be doing an out and back course. In order to do a loop, I'd have had to turn the run into a duathlon and swim the last leg back to the farm!
Fortunately I ran this out and back route with two other friends which helped the time pass but I was still very aware of how much I prefer a loop route to an out and back. The last out and back I ran was the marathon and I think the only thing that made that survivable was that there were people cheering along the course. It's such a simple thing but if I have the option I will always choose a loop route to run. I like having turns, new things to look at, and the "surprise" of what might be around the corner. Perhaps it's all in my head or maybe I'm not creative enough to make an out and back route enjoyable, but I tend to find them boring and I focus more on how much I have left to run rather than running itself.
What about you? Are you an out and back runner or a looper?