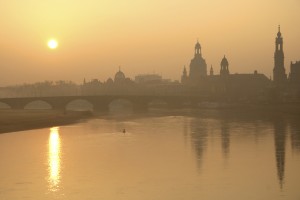 There was a fun article in the May 2009 issue of Runner's World about prerun routines and it shared some tidbits and facts about the various things runners do before a jog or a race. For example, it takes the average runner 6.9 minutes to get ready for a run (according to their RW poll).
RW asked 2, 284 runners what they do before a run, and in case you didn't see the column, here are some of the fun facts:
85% hit the head
75% drink some liquids
54% stretch
45% have a quick snack
38% apply lip balm
20% apply antichafing product
All this got me thinking about whether I have a routine and as it turns out, I do! I thought I'd share mine and would love to hear if there are any running rituals you have.
Most of my runs are first thing in the morning so my routine begins the night before. I check the hourly weather forecast and lay out my shorts (capris or pants depending on the temperature), shirt and top layers if necessary, sports bra, and socks. I hit snooze two times in the morning and usually change in the dark. I take my tennis shoes into the bathroom with me, get my hair into a ponytail, put on chapstick, and strap on the Polar heart rate watch while I hit the head.
Depending on how parched I am, I will swig down some water and if my run is going to be longer than 6 miles I will drink a full glass and likely go to the bathroom one more time. I almost always put my running shoes on downstairs and push 'start' on the watch while I'm lacing up. By the time my hand is on the door, the watch has usually found my heart rate and I'm ready to go. The whole routine takes about 5 minutes.
And for whatever reason, I always go out the back door to start my run.