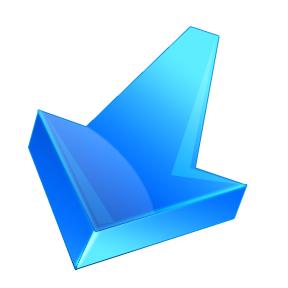 In the 16-week marathon training plan I've been using for the upcoming Richmond Marathon, tapering begins at week 14. Any race plan will include a taper and depending on your level of fitness, race goals, and race level (elite vs. beginner) the taper will definitely vary. In addition to the actual change in mileage and type of runs on the schedule, tapering also includes a rise (at least for me) in the mental preparation for race day.
Unfortunately for me, week 14 was also a week from hell. I had a nasty cough that kept me up all night and left me so exhausted that I missed several runs, I had an intense work deadline that got me up early and kept me up late which meant I missed an additional run, and my last (and worst) excuse is that I had a lot too much fun at a college alumni event causing me to miss yet another run. So on what should have been a 45-mile week 14, I did a whopping 8. I stressed about it every day and knew that it would be yet another mental hurdle to get over in race preparation.
Needless to say I am doing the week 14 work-outs for week 15 but it's still a taper and I have to believe that the previous weeks have still prepared me for 26.2 miles. It is the combination of all the weeks of training–the long runs, the speedwork, the hills, the easy runs, and a restful taper that lead up to a successful race day.
Taper To Do's
Tapering means backing off mileage on the weekday runs as well as on the weekend's long run. What I love about marathon tapering is that by the time it rolls around, 8 miles is a piece of cake; 12 miles is not a problem; and even 18 miles is comfortable. When taper time comes on the schedule I like to be very comfortable with all stages of training. I like to know how hard I can push on mile repeats or Yasso 800s; I like to know my specific heart rate range to maximize endurance on my long runs; and on the easy runs, I like to be able to nail my 9-minute pace every time. Tapering is great because it is evidence that all the weeks of training are paying off, so it's good to pay attention to the performance, quality, and effort of each run.
Throughout marathon training I don't tend to make a ton of changes in my diet, and fortunately I eat pretty healthful meals most of the time, though I do love dessert. I also love carbs and because of the amount of calories burned during training I don't deny myself breads, or grains, or cereals but I try to make sure my carbs are in balance with a good amount of protein and vegetables. In the last half of training I cut back significantly on alcohol and in the last two weeks I cut it out all together. Despite my sweet tooth, I like to cut back on sugars during the last two weeks of marathon training as well.
I find that the mental aspect of tapering is perhaps the most challenging. I think because the taper weeks are easier runs it becomes easier to slack off on training and it becomes all mental to power through the last few weeks. (Clearly I failed at this already.) It's important to remember why you're running a marathon in the first place. It's helpful to think back on all the previous runs, the success of them, the progress, and the positive change in endurance and speed. And, it's critical to stay excited about race day.
The last component to tapering is the actual preparation for race day. The Richmond Marathon will only be my second marathon and it will also be the biggest event I have ever raced in. Almost daily I am thinking about one detail or another related to race day: travel to Richmond, packet pick-up, scoping out the course, communicating with friends, the weather, what I'll want to wear, the need to pack multiple gear options in case of a last minute change in weather…the list goes on! One detail I ponder regularly is whether or not I will wear my own fuel belt or use the water the course provides. It's a little detail but an important one. There will be water at every mile and I am interpreting from all the race materials that they might have little bottles of water rather than cups in which case I might not wear my fuel belt. On the other hand, if I just stick with my fuel belt, I can avoid the chaos of water stations. Ahhh, the details!
I'm excited for Richmond and I'm thrilled to be tapering. I can't wait to see how it all comes together on race day!