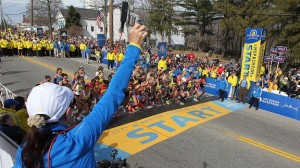 I started this post called "My BQ Quest" back in March of 2011 and did nothing other than enter the title in my drafts folder. Now, September 2013, I'm finally filling in the story.
In March 2011 I ran my third and fastest marathon finishing in 3:45. Weeks after that race I watched the Boston Marathon and started to think about training for a BQ race. I was 10 minutes off from the 30-34 age group qualifying time and the goosebumps I've always gotten watching the Boston Marathon started to sync up with an obsession that one day perhaps I could run the race. But I never told anyone that's what I wanted to do. I hadn't made the obsession real because I hadn't said it out loud. And I hadn't said it out loud because I lacked the confidence that I could actually run a qualifying time.
Nonetheless, I set my sights on the 2011 Marine Corps Marathon as a possible race I could use to test my ability to run a faster marathon, maybe even qualify for Boston. When the time was right, I started marathon training again. Work interfered with quality training. I did no true speedwork. I didn't have a good sense of what I needed to do to train for a 3:35 finish time. And then, approximately 12 weeks before the marathon I found out I was pregnant. The BQ quest was tabled. (Don't be fooled though, I ran that marathon anyway just as I was starting my second trimester! Being pregnant was not about to stop me from marathon-ing, just stopped me from running fast.)
Saying it Out Loud: I want to qualify for Boston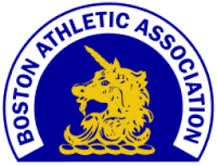 Though I ran all through pregnancy, I spent most of 2012 rebuilding my base and my confidence after our son was born in April. I didn't focus much on speed, just running. I did squeak a marathon in at the end of the year, the Rehoboth Beach Marathon in December. At that race I simply wanted to finish under 4 hours (I did not, 2:47 shy). But after that race something really clicked. I really, really wanted to qualify for Boston. I wanted to run faster marathons. Though the words didn't come out of my mouth right away, I continued to train and set smaller speed goals. Without even really trying I ran a PR half marathon in March 2013 and knew that it was time to focus on speed. I decided to make the annual Cooper River Bridge Run 10K my "test" race for speed. What was I capable of? Turns out, a lot more than I thought! After I averaged a 7:20 pace at that race, I announced my goal. I told my husband first–his support is absolutely critical. I could not do these things without him. And then I told everyone within earshot, friends and family. After I announced it, I kept talking about it and put a plan in place. All this took place before the 2013 Boston Marathon. When the bombings happened I became even more dedicated, more obsessed with this goal (like many, many other runners). I want to run Boston.
The BQ Quest Begins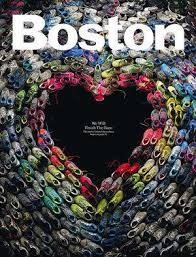 I started signing up for more races, kept my eye on sub-8 minute paces for races and by the end of April had decided to target the October Steamtown Marathon, a popular Boston qualifying race, as my first attempt. I looked at dozens of BQ training plans, read blogs, reviewed different Runner's World training plans and kept on running.
And then two things happened. My friend Christine who had also run the Cooper River Bridge Run and who is also fast decided she liked the idea of trying for a BQ, but not necessarily right away. Except the seed was planted. She couldn't stop thinking about it. And one night she emailed me the link to the Big Cottonwood Canyon Marathon in Utah saying it was her kind of BQ race. Why? 20 miles of downhill! I thought the 8 miles of downhill in Steamtown was going to be a dream, but 20? My response was, "if you do it, I'll do it." Within days we were both registered for the Sept. 14 race.
She also introduced me to a training plan she'd done before called "Run Less, Run Faster." The plan uses a very strategic combination of runs–one speedwork session, one tempo session and one long run–to build speed and performance. Three very quality run work-outs combined with cross-training on the other days. I jumped on board and had 13 weeks to train for Big Cottonwood. Steamtown would be four weeks later.
(Side note: the interesting thing about these races is the timing. In theory, if I run a BQ at Big Cottonwood and if 2014 Boston registration is still open, I could potentially be able to run in 2014. If those things do not happen, when I run Steamtown it would be for a 2015 BQ at which point I will be in the next age bracket so my BQ time would go to 3:40.)
Physical & Mental BQ Training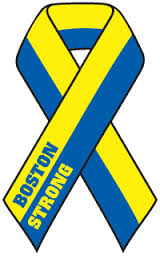 Big Cottonwood will be my 10th race in 2013 and my 6th marathon. During the 13 weeks of training I did 5 races, all of them with fast times that proved the pay-off of the training (though not all were PRs). I tracked all my training and followed the training plan almost to a "T." I have been going back and forth mentally between envisioning myself getting to post "I BQ'd!!" to my Facebook page to telling myself that I should be satisfied with a PR whether it is 3:35:00 or not. There are things I cannot control about Big Cottonwood or Steamtown. While I did some quad work and one great downhill training run, I know that I did not do nearly the level of quad work that would be ideal for these downhill races. I cannot control the weather. I will try to control my food and hydration but I don't often win against my GI tract, it is very unpredictable. I know that marathons are mental. I know that I can run 26.2 miles and I know that I have developed speed like I've never had before.
I also know that if I do not BQ at either of these 2013 races, I will continue the BQ Quest. I have said it out loud.